Convert to a Weber 32ict Carb:
Return to Home | Weber Tuning Specs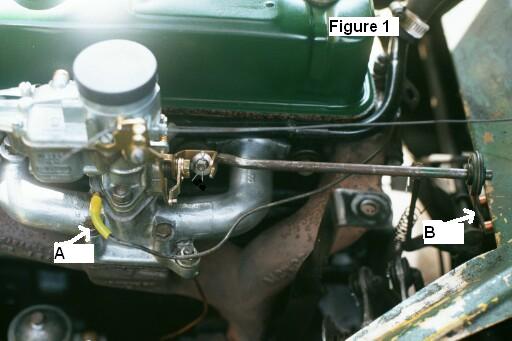 (thanks to Gaines Evans for the photos and tips)
In figure 1A, I had to use a short piece of rubber to act as a vacuum tube. 1B is where I had to place spacers to distance the throttle shaft bracket from the firewall. (I used two pieces of copper tubing I cut in equal lengths)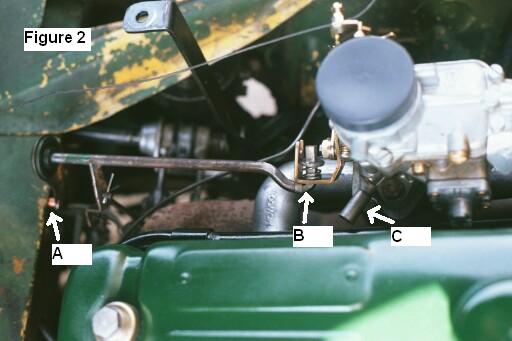 In figure 2A another shot of the spacers. 2B I had to file a flat side on the throttle shaft to accommodate the new Weber linkage. Note: the throttle shaft has to be turned upside down (or backwards to original). 2C remove this before installation.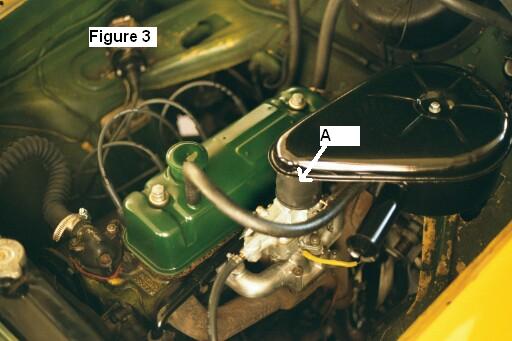 Figure 3A I used a piece of plumbing rubber from Home Depot to bridge the gap between the new lower carb and air cleaner. Also of note, you'll have to plug the fuel overflow tube (on manifold bottom)or remove it and plug the hole.